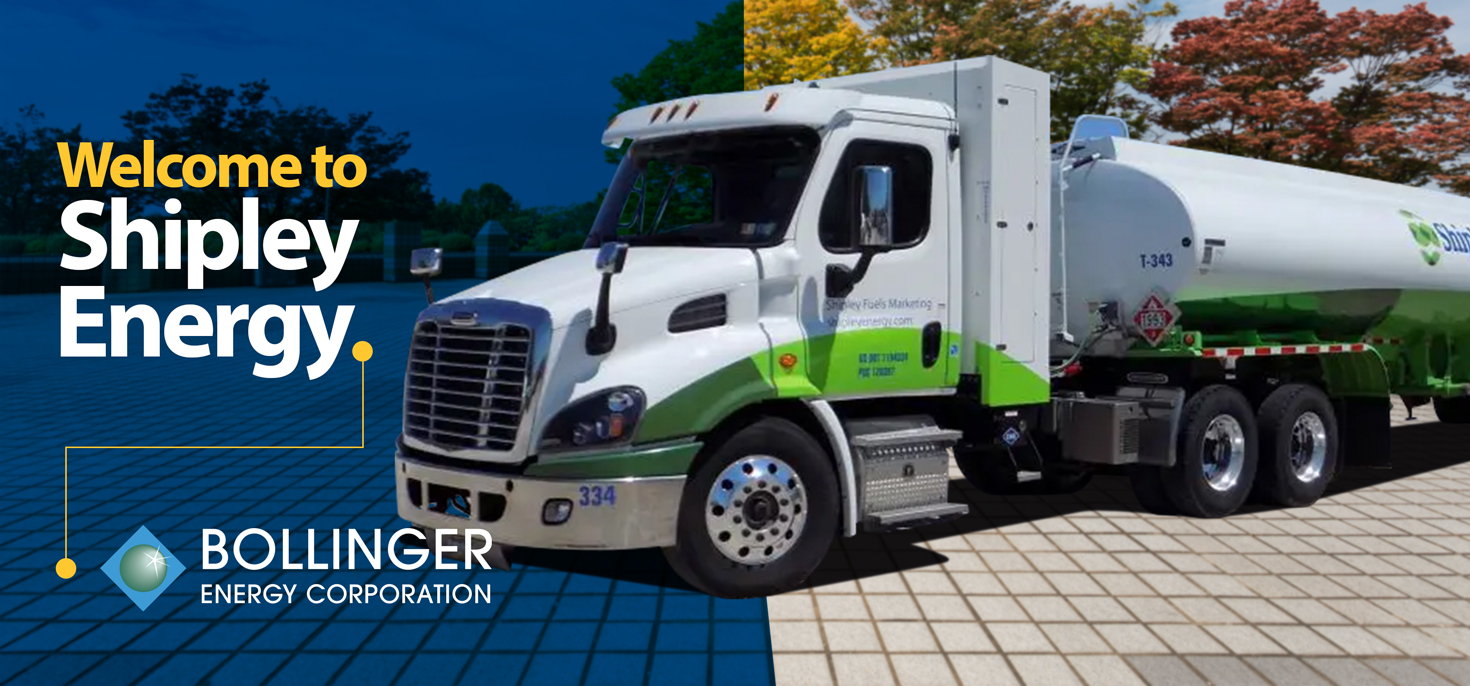 We are delighted to welcome the Bollinger Energy petroleum team and community!
As a Shipley Energy customer, you'll get the fuel you need with outstanding service you can depend on!
You'll have access to the following benefits and options:
A stable supply chain - With access to 100+ trucks and trailers on the road, you'll get the supply you need, when you need it
24/7 deliveries - Using more than expected or have an emergency? No worries. Since our team is on the road day and night, we'll work hard to get you the fuel you need.
Tank monitoring and managed inventory - With managed inventory, you never have to worry about running out or missing out on market dips.
Learn more today by calling now and speaking to one of our specialist today!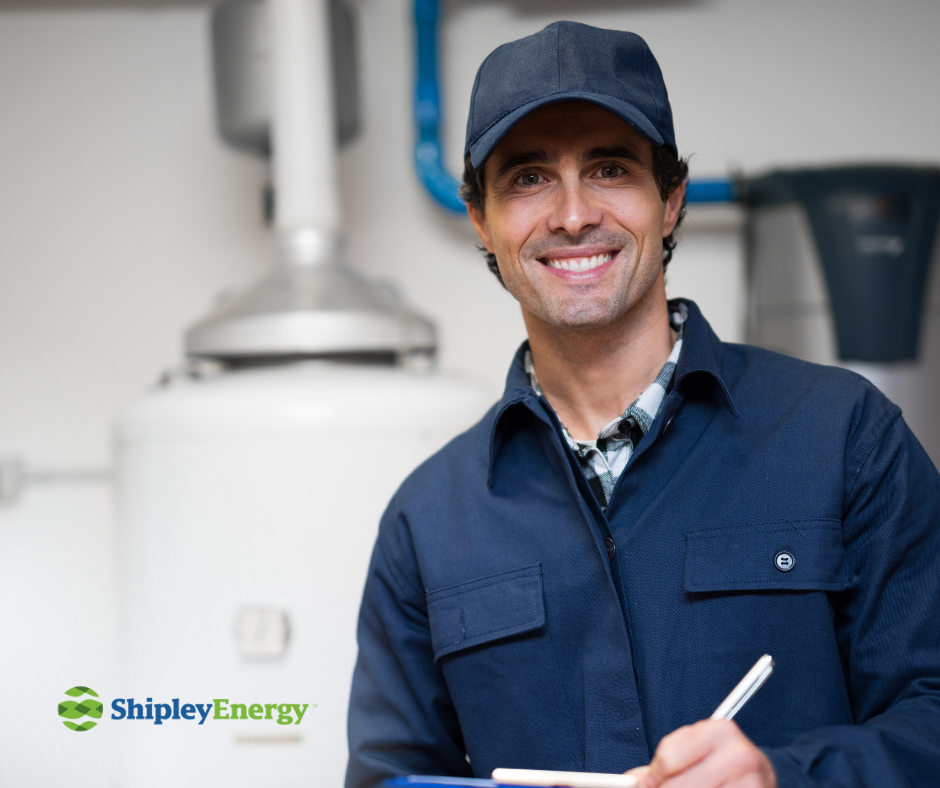 What Our Customers Are Saying
Since partnering with Shipley Energy for all our fuel needs, we've eliminated unnecessary trips to truck stops and fuel stations, as well as minimized the payroll costs of drivers stopping for coffee, etc. We've been able to get all the fuel we need from one company, streamline our accounting, and keep track of important data for IFTA reporting. Adding the Tecalemit monitoring system has given us the flexibility to know exactly how much fuel our team is using with real-time access anywhere, anytime.
Partnering with Shipley Energy has been a wonderful experience. We decided to switch to Shipley when our previous energy company viewed us as just another number. Their team has taken the time to personally understand our needs and provide us the best products for our operation. With Shipley, we know we will be taken care of.
We decided to go with Shipley Energy because we needed a reputable company that specialized in the field. Shipley is constant monitoring our usage to protect us from unanticipated surprises in the extreme hot or cold temperatures of each season. Shipley has well documented usages for all our facilities and shares that information with us. I would suggest if your are looking for a new supplier or are unhappy with your current one, you owe it to yourself to visit with their sales team.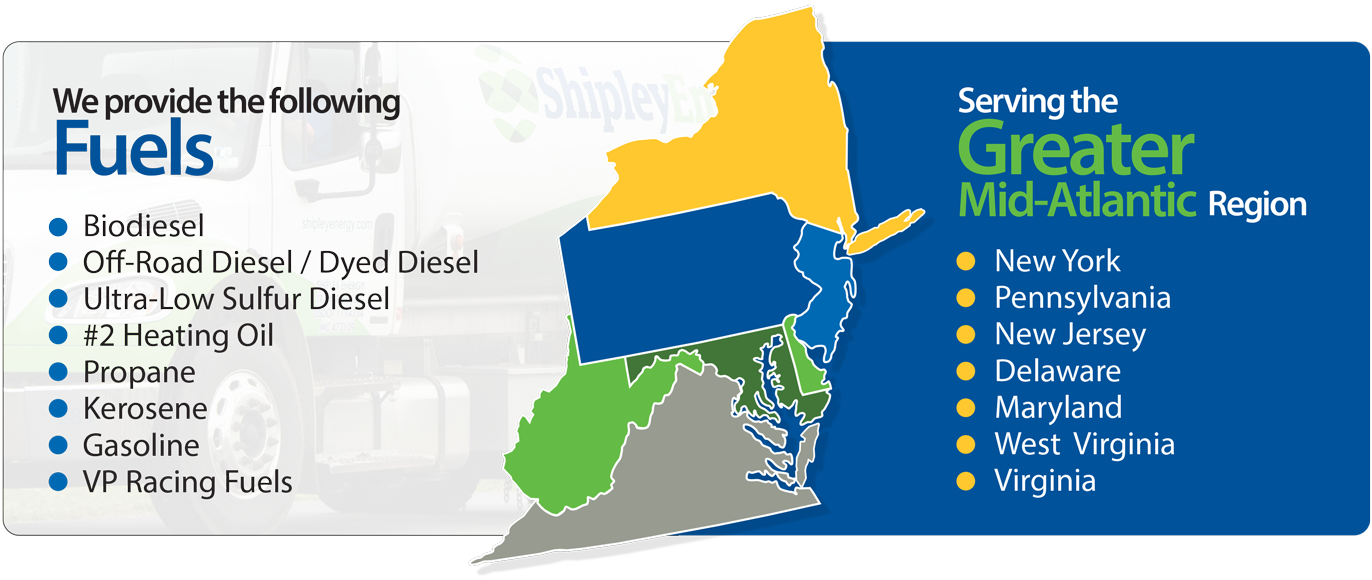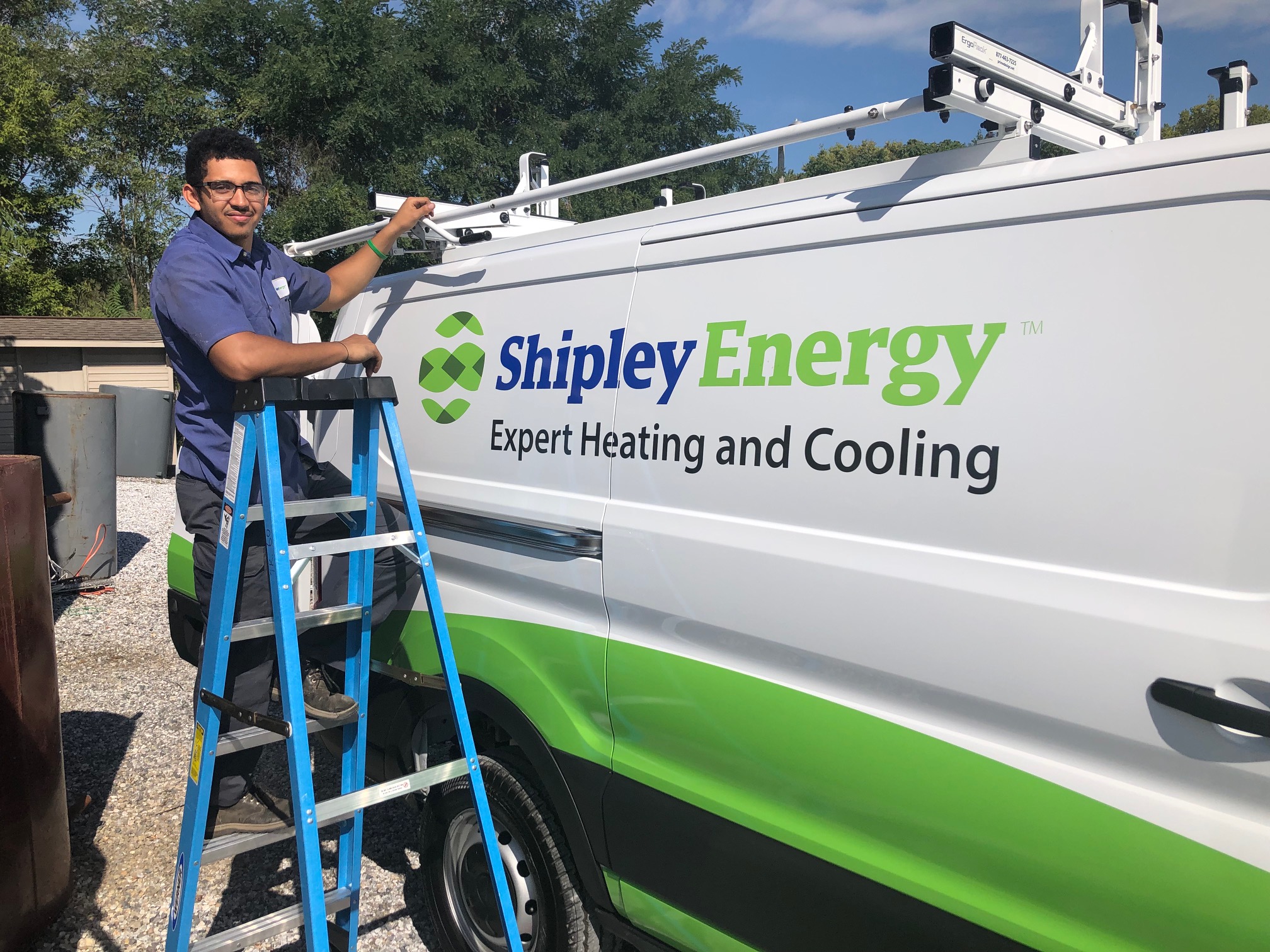 About Us
Shipley Energy is a family-owned business with over 90 years of experience and 250+ employees.
While our roots are in the petroleum business, we also provide electricity, natural gas, and HVAC services to customers of all sizes, ranging from residential to large industrial.
We believe in going above and beyond for our customers and supporting our communities. Our team has helped with post-hurricane efforts down South, and we even used to deliver fuel via helicopter when roads were unnavigable.
Belief in Community
Shipley Energy is the founder of Positive Energy Arts, a non-profit that provides dance arts education to youth who would otherwise not have access to the arts.
We provide the gift of warmth every year to those in need through our Warm Hearts Warm Homes program.
Shipley Energy team members volunteer time and donate a portion of their pay each year to the United Way.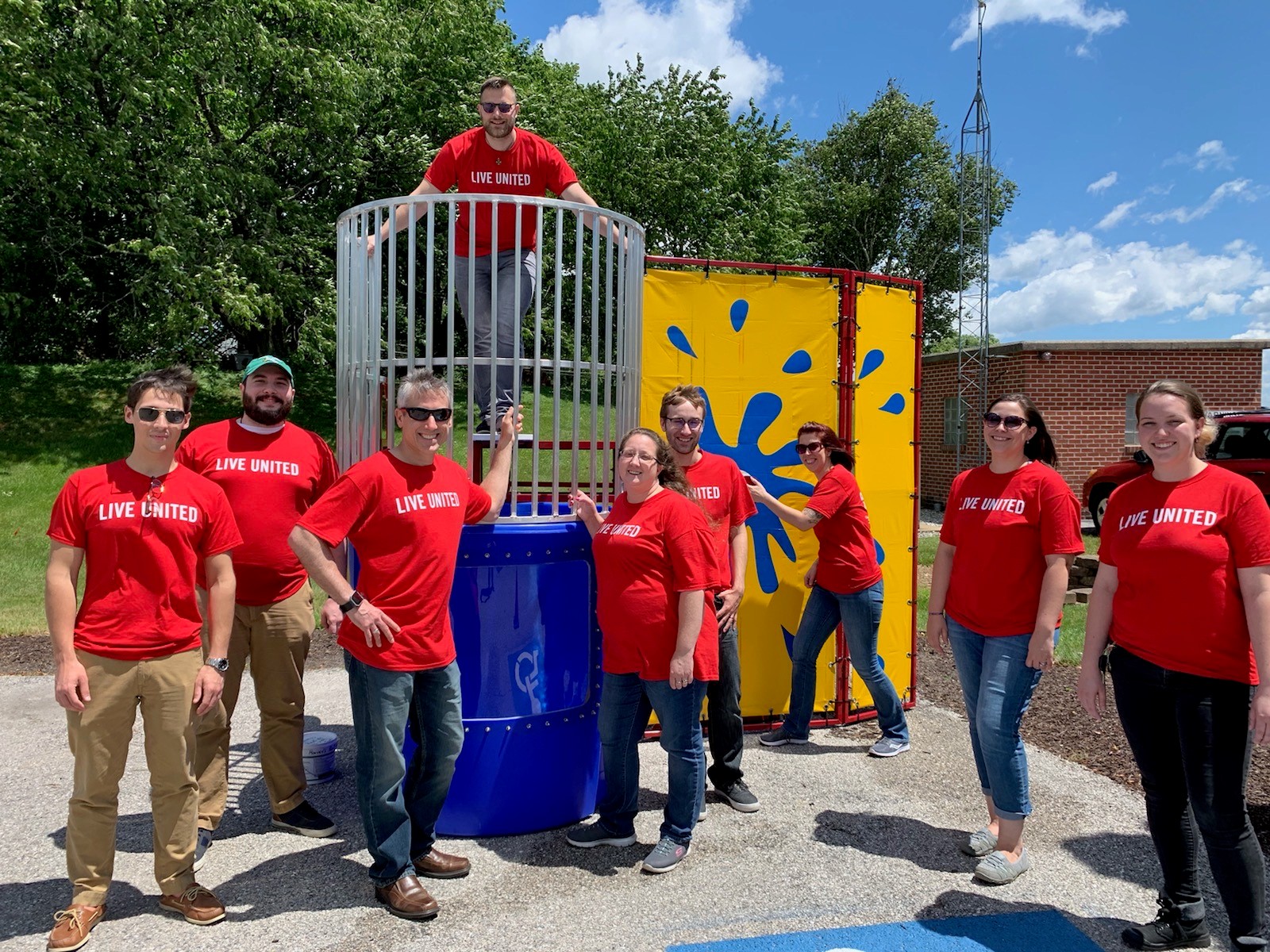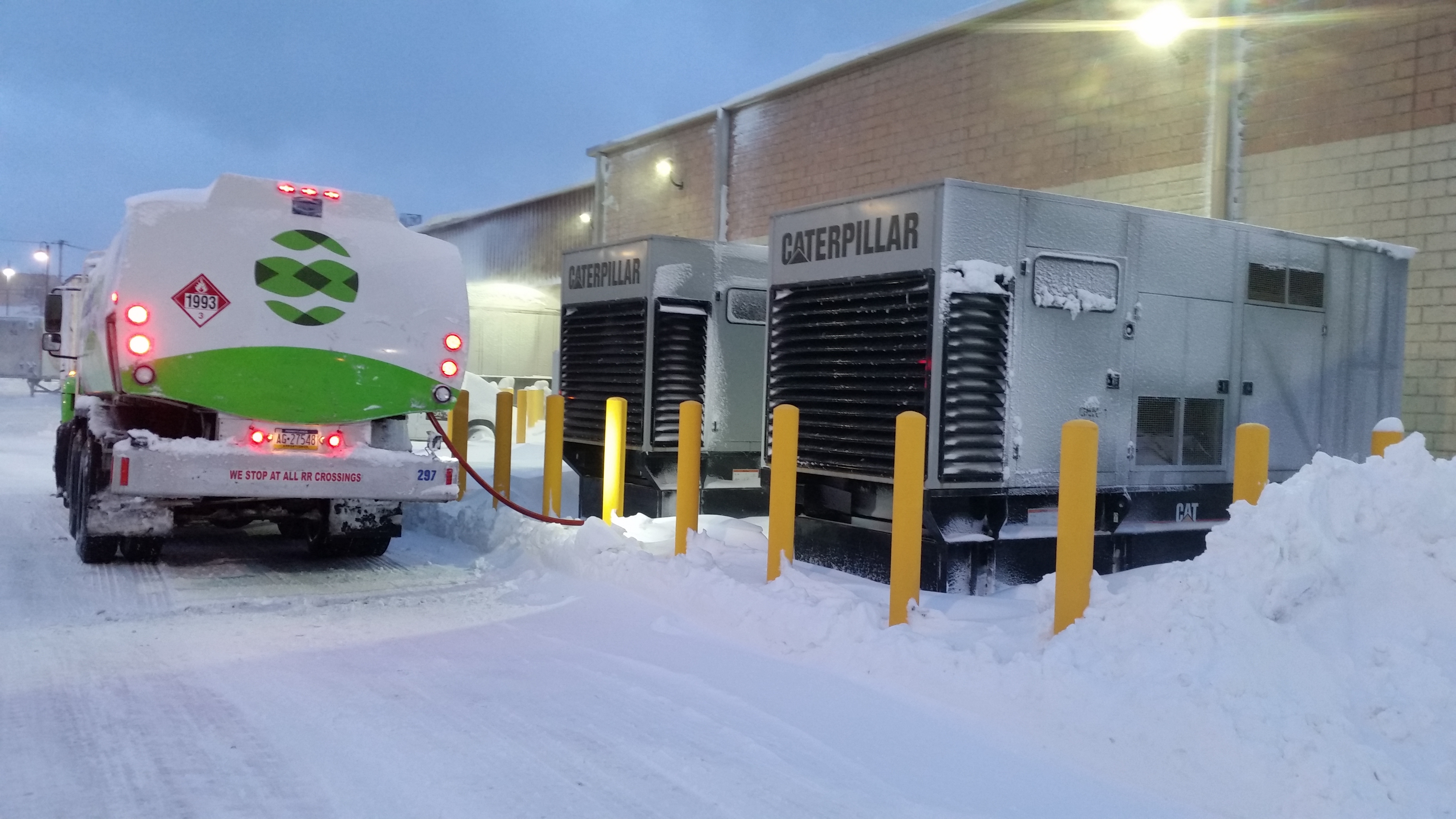 Making Energy Easy
Our customers enjoy:
Consistent deliveries by a team of safe, efficient, and professional delivery drivers.
Advice and consulting from a team of analysts and traders who actively monitor the marketplace.
Creative pricing strategies to help your business control costs.
Introducing Shipley Energy's Managed Inventory

How does it work?
It's simple. Give us a call here and we'll get you set up.
1. We'll assess your needs and track your fuel inventory. We can even install monitors on your tanks for precision targeting.
2. Our team of traders will watch the market and optimize the timing of your deliveries, so you can capture market dips and cut costs.
3. You can sit back and relax, knowing your fuel is taken care of and you'll never have to worry about running out of fuel again!
Where do you serve?
Delaware
Maryland
Pennsylvania
New Jersey
New York
Virginia
West Virginia
How do I get pricing updates?
Simply fill out our Contact Us form, and our team will give you a call to get you set up with pricing updates.
What terminals do you pull from?
Buckeye Malvern
Buckeye Vestal
Buckeye Brewerton
Gulf Woodbury
LHT Altoona
LHT Coraopolis
LHT Dupont
LHT Highspire
LHT Mechanicsburg
LHT Northumberland
LHT Sinking Spring
Sunoco Eagle Point
Sunoco Buffalo
Sunoco Fullerton
Sunoco Kingston
Sunoco Manassas
Sunoco Newark
Sunoco Rochester
Sunoco Van Buren
Zenith Mechanicsburg
Zenith Williamsport
What if I have multiple sites?
Our team can provide inventory management for all of your sites. In fact, many of our customers with inventory management have multiple sites, too.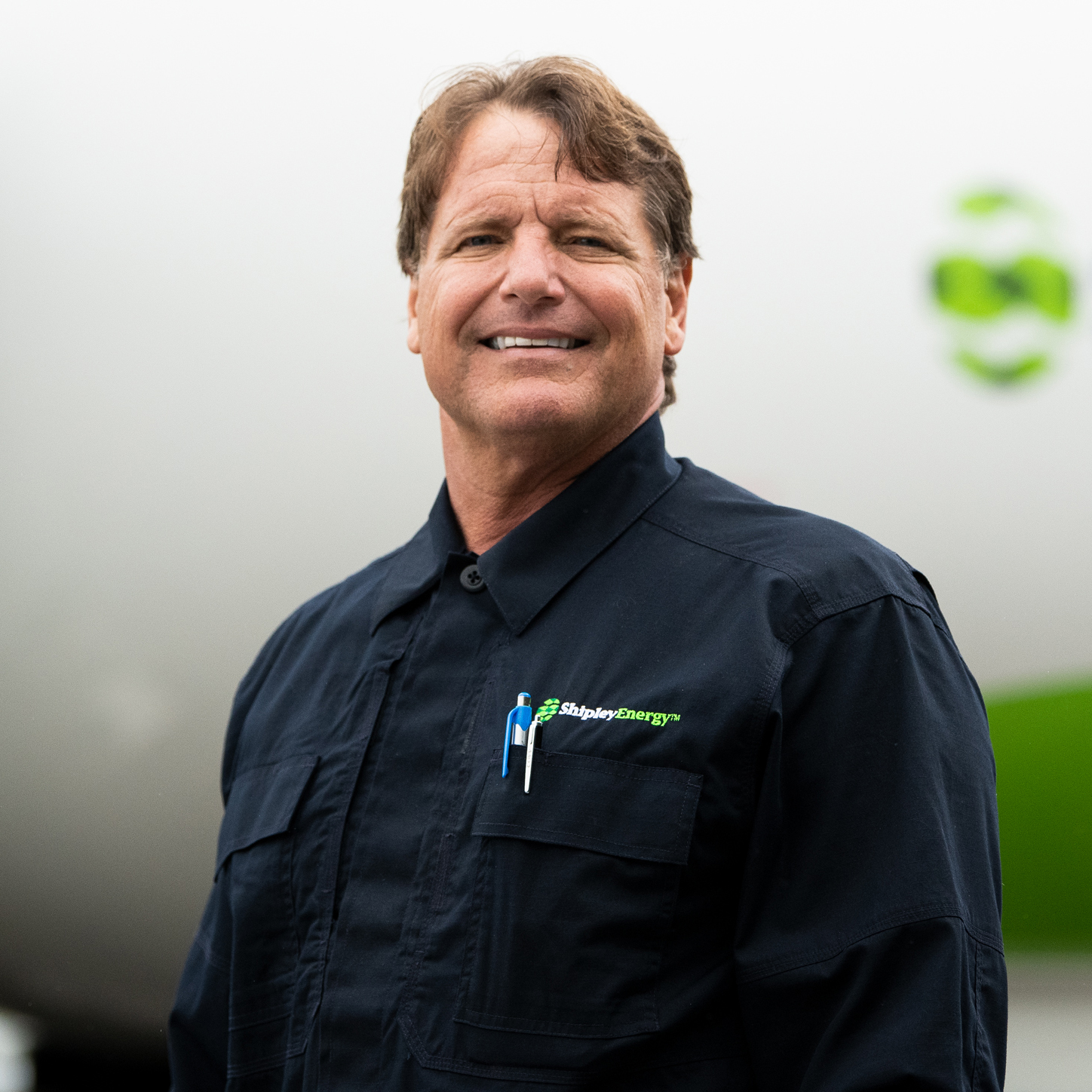 Our Wholesale Fuels Management Helps Boost Your Bottom Line
Shipley Energy is a leading wholesale fuel supplier throughout the Mid-Atlantic region.
With a focus on great service, fair and flexible pricing, and value-added options, we do more than just get you the fuel you need — we're your valued partner for profitability and performance well into the future.
Contact Us